THE CLEAN AIR OF THE UNTOUCHED
To see the people at the Campground, those completely inexperienced new arrivals there in these snug little cabins they'd built themselves, was to realize that most people could do whatever they set their mind to.  Ordinary people were smart enough to build good shelters and adapt to extreme weather conditions.  Even those who'd just gotten to   Alaska felt more at home with the steady rhythms of nature, than they had in the urban jungles where they'd come from.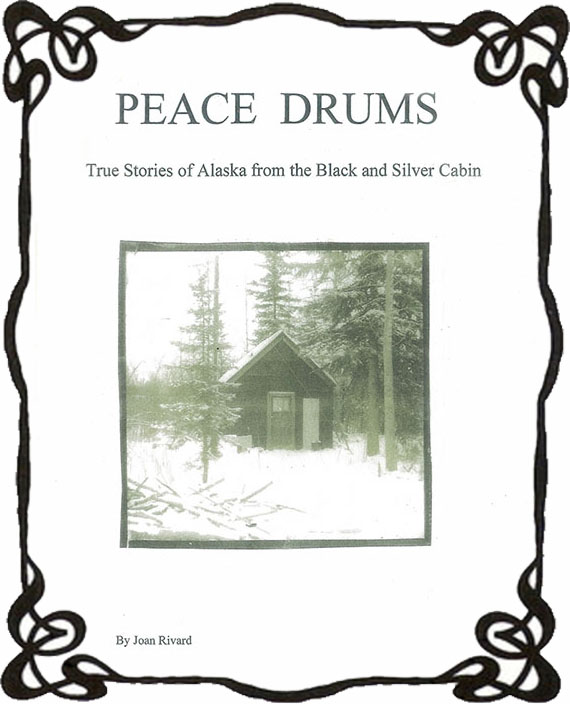 Of course it helped that Don the landowner had provided land to build the cabins on, the logs and materials, the picture windows, and for each cabin a nice little oval-shaped woodstove made of thin dark bluish metal, on attractive curved feet.  It helped that they could go to the University of Alaska nearby and take showers, wash clothes, and get food.  In that way they were not really living a purely pre-industrial lifestyle.  But these people could've done it anyway without those things, and so could most people.
They didn't actually have to walk everywhere they went every time, didn't have to grow their own food, and had access to hot and cold running water at the university.  But they knew that with a few supplies they could take care of those things themselves through an Arctic winter, just the way people had done before.  They straddled two realms, the simpler world of the timeless past, and the complex modern one.
            There were countless others who didn't live at the Campground and didn't have the advantages Don provided.  They found ways to scavenge what they needed anyway, used patched two-by-fours for frames, old doors for walls, plastic sheeting for windows. They were living without bothering anybody or being bothered by them, in gorgeous natural surroundings, and all without paying rent. They were so proud of their little hovels.  It was with such ceremony that they invited you in for a hot drink or meal, while giving you a verbal tour of all the innovations they'd made in their tiny home.
One person near the Campground even built a cabin out of green logs, freshly cut, not aged to prevent them from warping.  No matter how much caulking, mud and moss were stuffed into the openings between the logs, there would be cracks in a season or a year when the unseasoned logs bent.  Oh well… more mud and moss could be stuffed into the cracks again when that happened.  This wouldn't affect the cabin's aesthetic appearance; the young builder had also been in too big a hurry to remove the bark from the logs.  He wintered in it just fine, keeping almost as warm as the Campground dwellers in their cabins of beautiful, thick, perfectly-straight new logs.  He hung Indian bedspreads on the walls to hide the ugly logs, so that his place looked more luxurious than the rest.
The hardy folks living that way were not unique.  The young people of today, like the skateboarders, break dancers and their friends, and generations X and Y and others, would be just as able to figure out the skills needed to do the same things.  They too feel a desire for the natural and the wild.  Plugged into computers and debt, they feel the same need for the clean air of the untouched.