In the bright sunlight total strangers exchange smiles along the aisles,
shopping for deals but sometimes finding so much more.
Amid thousands of brightly-decorated booths are such intoxicating sights and sounds,
the varied merchandise a feast for every eye, not plastic and identical like stuff in stores.
The sellers too are colorful in what they wear and what they say,
displaying the fierce independence that's their creed.
Their costumes create time warps as women in 40's lace put up big tarps,
and men dressed in what some real cowboy really wore give good advice like grandpas did.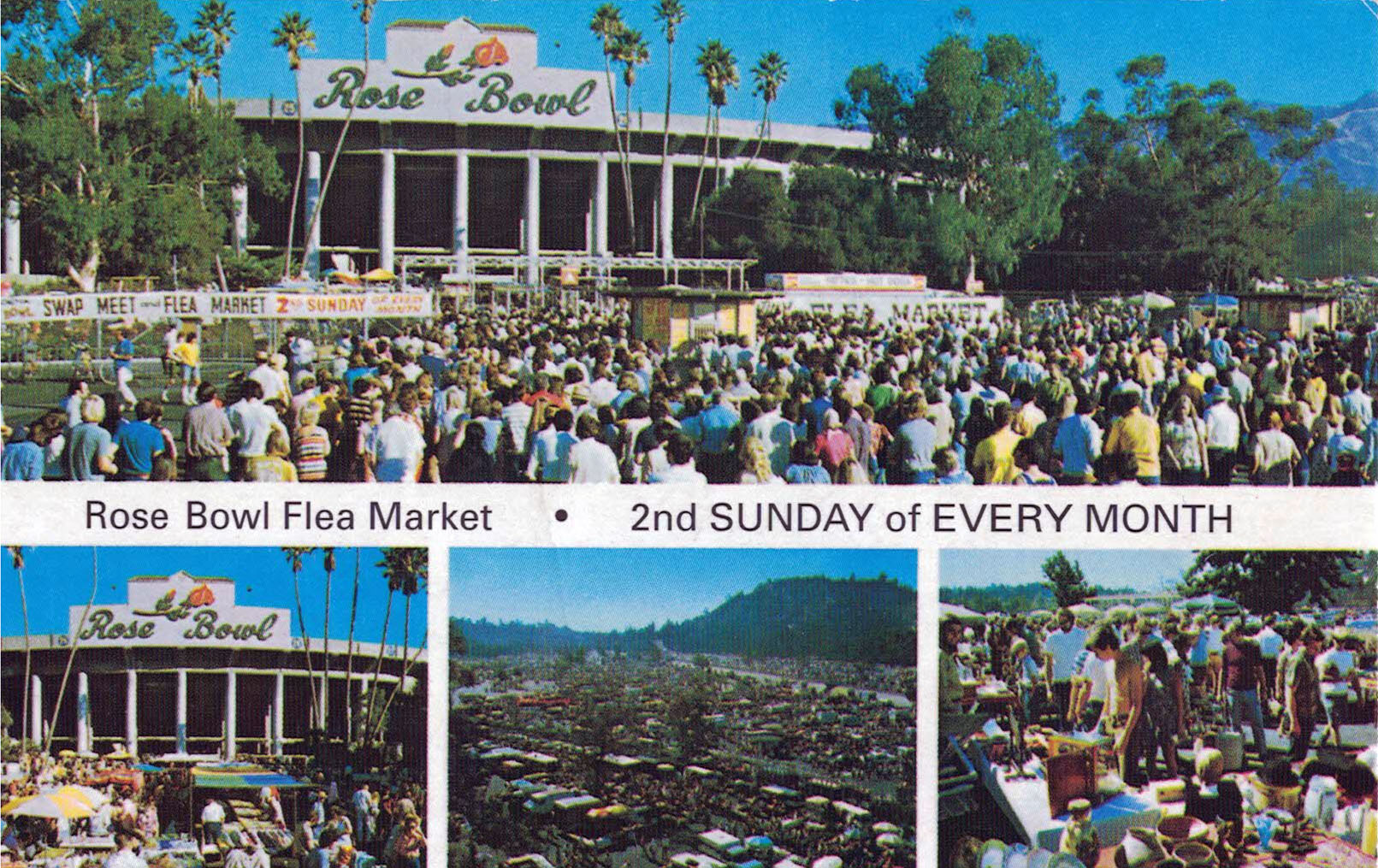 There are no bosses standing over these vendors, no monitoring devices.
They can lower or raise the prices, or even give things away if they want to.
They can gab with the customers all they want, which people at jobs aren't allowed to do.
They don't like time clocks or anything else pushing people around.
The rest of the week they buy their stock and repair, polish and mend it all.
Many of them have full-time jobs on top of that.
Here are people who say and do what they want.
Within these gates people really talk to each other, look at each other.
Under the Eucalyptus trees a glorious interaction takes place,
there in the California sunlight, against the majestic San Gabriels.
Complete strangers who wouldn't have looked at each other on the street
are sharing life stories at a moment's notice, without being introduced.
It is almost as if, when they pass the clown on stilts through the popcorn-scented air,
when they move through the turnstile with its garish façade, something changes.
In a mysterious way, the swap meet is more than the sum of its parts.
It is as if people can actually leave behind much of what separates human beings.
Can such a wonderful condition really exist?
Right here in the heart of the cold city, in the belly of the Beast?
Utopians have been seeking for a formula
to accomplish exactly that, since the beginning.
It is what advertisers try to create to sell their products,
churches to sell their beliefs, football teams to make their team win.
It was also what activated crowds of thousands of excited people
when they followed Jesus to hear what He had to say.